The Portobello Reporter archive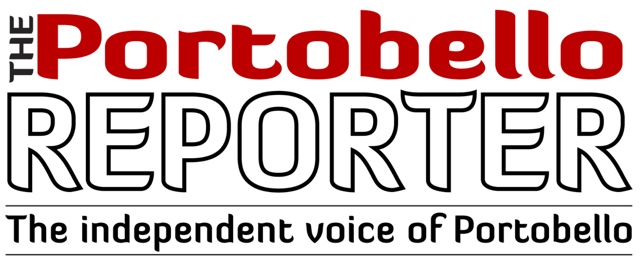 We are pleased to have all editions here, back to 2001, all downloadable as PDF files.
The Portobello Reporter is a community newspaper that keeps the residents of Portobello and district informed of local events not covered elsewhere – social, political, economic and historical. First issued in June 1980, it is now a well-established quarterly, published at the beginning of March, June, September and December, by a small group of volunteers; it is designed in-house by Peter Ross, printed by The Stranraer & Wigtownshire Free Press, and distributed free to 12,500 homes, schools and businesses in the area by local firm, Premier Delivery.
The paper is non-profit making and is funded entirely by advertising by local businesses; it is therefore editorially independent, with no bias towards any political, governmental or religious organisations.
Contributions from local individuals and groups are vital to the production of the paper, and anyone with a story to tell, or information that may be of interest to the community should send it via e-mail ########
Photographs are also welcome, colour or b/w, print or digital, provided they are of suitable quality for reproduction, especially old photos for the Local History pages; all prints will be returned.
The printed version of this newspaper is published quarterly (in March, June, September and December) and these pages will be updated accordingly.
Not all the old editions are linked yet.
But we'll get there soon!
If you're desperate, please contact us.
All editions
2020 Winter
2020 Spring
2019 Winter
2019 Autumn
2019 Summer
2019 Spring
2018 Winter
2018 Autumn
2018 Summer
2018 Spring
Winter 2017
Autumn 2017
Summer 2017
Spring 2017
Autumn 2016
Summer 2016
Spring 2016
Winter 2015
Autumn 2015
Summer 2015
Spring 2015
Winter 2014
Autumn 2014
Summer 2014
Spring 2014
Winter 2013
Autumn 2013
Summer 2013
Spring 2013
Winter 2012
Autumn 2012
Summer 2012
Spring 2012
Winter 2011
Autumn 2011
Summer 2011
Spring 2011
Winter 2010
Autumn 2010
Summer 2010
Spring 2010
Winter 2009
Autumn 2009
Summer 2009
Spring 2009
Winter 2008
Autumn 2008
Summer 2008
Spring 2008
Winter 2007
Autumn 2007
Summer 2007
Spring 2007
Winter 2006
Autumn 2006
Summer 2006
Spring 2006
Winter 2005
Autumn 2005
Summer 2005
Spring 2005
Winter 2004
Autumn 2004
Summer 2004
Spring 2004
Winter 2003
Autumn 2003
Summer 2003
Spring 2003
Winter 2002
Autumn 2002
Summer 2002
Spring 2002
Winter 2001
Autumn 2001
Summer 2001